Miles has a best friend. Her name is Lola.
She was a showgirl.
Sorry. It had to be done.
Lola loves water. No matter where it comes from — lake, ocean, her own water dish… She seems to especially  love water that comes from the hose, as evidenced by this: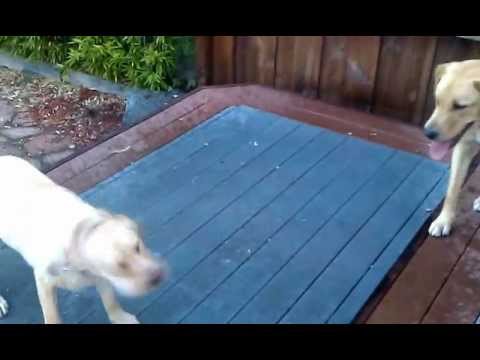 Greg was spraying some yuck off the deck and Lola couldn't resist. Miles can't figure out why she doesn't run away crying, mirroring his own fear of The Horrible Thing That Sprays Cold Water. Greg and I can't stop laughing.