I take Miles with me on my childcare gigs. It's great for him to learn his boundaries, and the parents want their kids to be around a dog/puppy without taking on the responsibility themselves. Win-win!
He does get frustrated when the two-year-old does not want to play with him. Last week, we found a suitable playmate in her backyard. Take a look: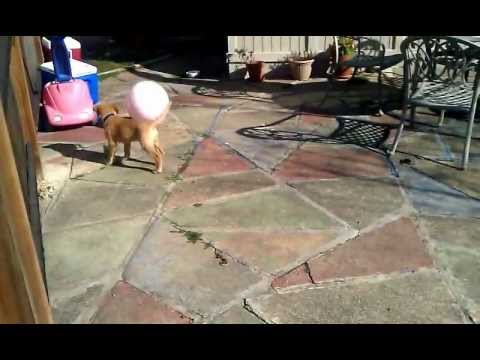 Priceless! He and "Pinky" played like that for 20 minutes straight. And then he crashed hard into a long nap. Ahhhh, puppyhood.